How can Local SEO help your business to grow in 2023?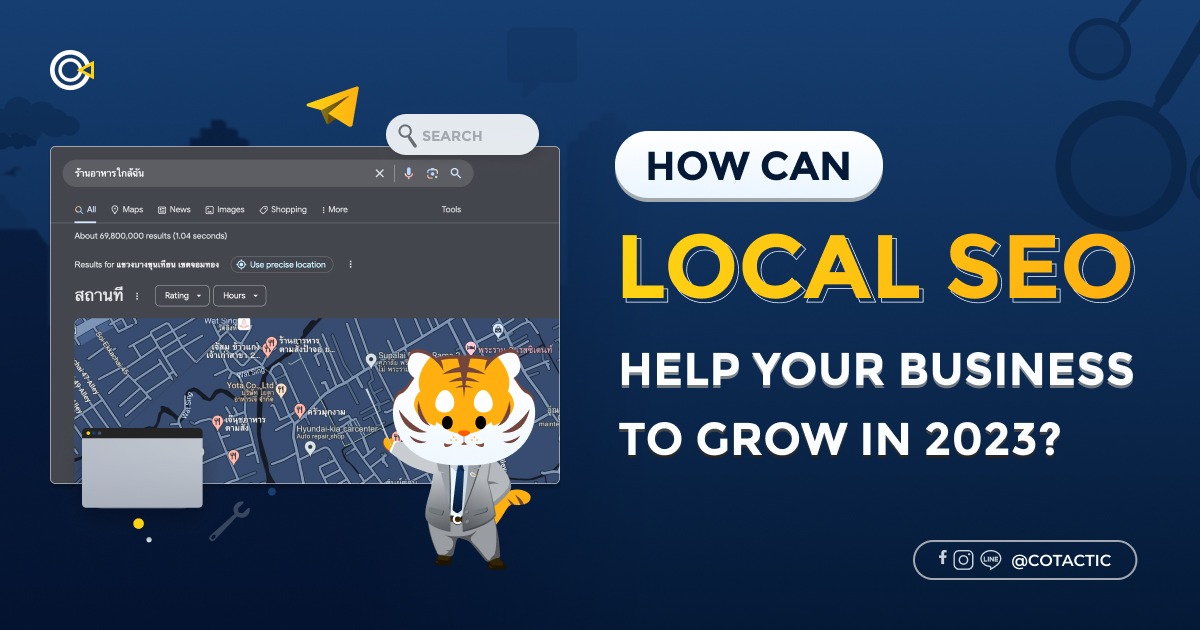 Local SEO targets customers in the area or vicinity of the business, whether it's a product-selling business or a service. In simple terms, it's about making your store rank in Google's search results through search terms that specify details of the location. These terms usually have a structure like "business type + area", such as district, sub-district, or province.
The Importance of Local SEO
Local SEO is crucial for small and local businesses that operate on a regional level, compared to national-level companies. While national SEO focuses primarily on ranking in searches across the country, local SEO prioritizes appearing on search engine results pages (SERPs) in a specific location. This strategy relies on marketing your brand, products, and services to local potential customers.
If you're wondering how important Local SEO is, consider this: 46% of local business information searches are performed on Google's website. 88% of users search for local businesses from their mobile phones to call and inquire about information, then travel to the store within 24 hours. Customers who are searching for stores selling products or services within 8 kilometers account for as much as 72%.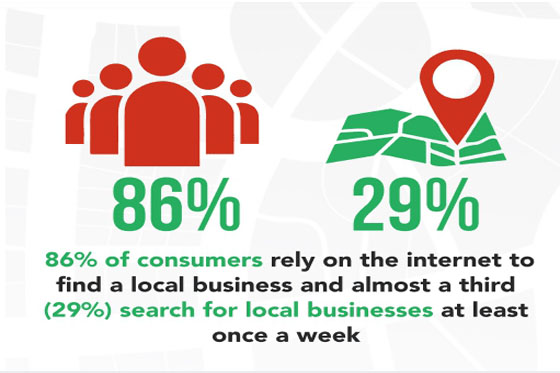 If you run a small business without SEO marketing, you miss a great opportunity to attract customers from local searches. SEO marketing reduces competition with large businesses and saves time because you don't need to invest heavily to compete with big players.
For example, if you want to find a coffee shop in Chiang Mai, you would search for "coffee shop Chiang Mai" or "coffee shop Chiang Mai, Mueang district". The more specific your location is specified, the more likely you are to rank first and make it easier for customers to find you.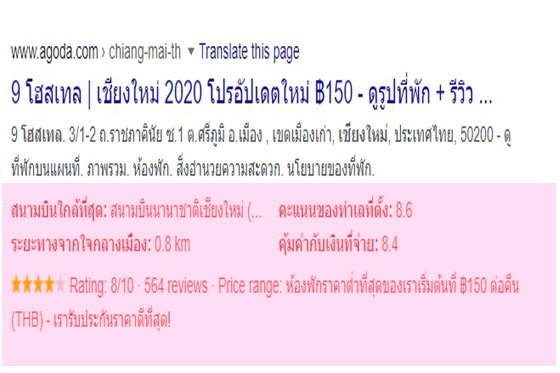 How can Local SEO be Ranked?
Google determines local SEO ranking based on several factors, including relevance, distance, and prominence. By optimizing these aspects of your business's online presence, you can increase your chances of appearing in local search results.
How to create Google My Business Account for Local SEO?
One of the first steps in optimizing your business for local search is creating a Google My Business account. Here are some key aspects you should focus on:
1. Business Name
Ensure that your business name is accurate and consistent across all online platforms.
2. Category
Choose the most relevant category for your business to help Google decide which searches your local listing should appear in.
3. Service Area
Define the geographic areas where you offer your products or services.
4. Office Hour
Include your office hours so customers know when you're available.
5. Product
Highlight the products or services you offer in a clear and concise way.
6. Image
Upload high-quality images of your business and its products or services to attract potential customers.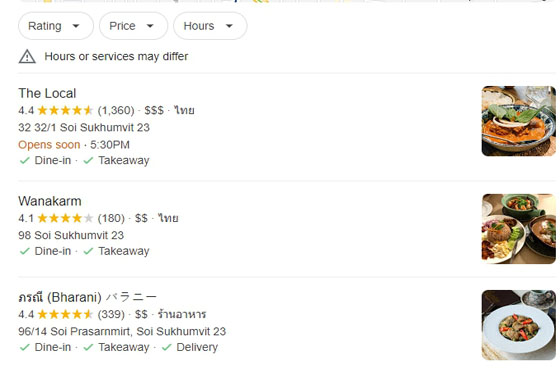 Advantages of Local SEO
Local SEO offers numerous benefits, including increased targeted web traffic, improved brand visibility, and higher conversion rates. By targeting local customers who are actively searching for your products or services, you can drive more qualified leads to your website.
How to Optimize Your Website for Local SEO
To further optimize your business for local search, consider the following strategies:
1. Google My Business Optimization
Regularly update and maintain your Google Business Profile to ensure that all information is accurate and up-to-date, including your NAP+W (name, address, phone number, and website), business description, customer reviews, and photos of your shop or products.
2. Website Improvement
Optimize your website's content, metadata, and design for search engine results, mobile devices, and specific customer groups. Optimize elements such as keywords, page titles, URLs, and meta descriptions to improve your website's SEO.
3. Local Link Building for Brand Awareness
Build relationships with other local businesses and engage in community events to earn high-quality backlinks and increase brand awareness. Some effective strategies include:
Creating social media profiles

Listing your business in local directories

Reaching out to local newspapers and community organizations

Sponsoring local events

Partnering with local bloggers and influencers

Monitoring competitors' backlinks for relevant opportunities

Finding broken links on high-quality websites and asking for replacements

Requesting vendor partner links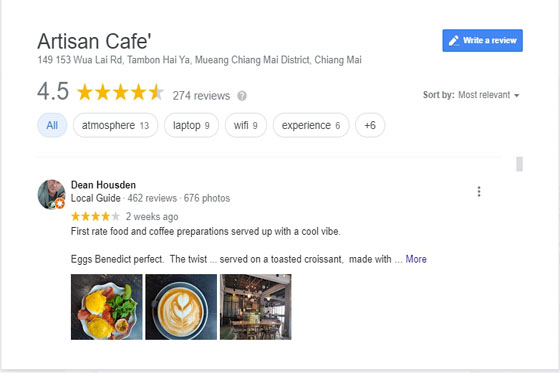 Summary
In conclusion, Local SEO is a powerful strategy that can help businesses increase their visibility in local search results, attract more qualified leads, and generate more sales and revenue. By understanding and implementing the practices outlined in this guide, businesses can leverage Local SEO to achieve success in today's ever-changing and increasingly competitive digital landscape.
If you are looking for an expert to help you generate more sales leads and brand awareness, and become more competitive in Local SEO, contact Cotactic Digital Marketing Agency today for more information.
[wpdevart_facebook_comment curent_url="https://www.cotactic.com/" order_type="social" title_text="Facebook Comment" title_text_color="#000000" title_text_font_size="22" title_text_font_famely="Montserrat" title_text_position="left" width="100%" bg_color="#d4d4d4" animation_effect="random" count_of_comments="3" ]