What are YMYL? How is Google's new update important for SEO?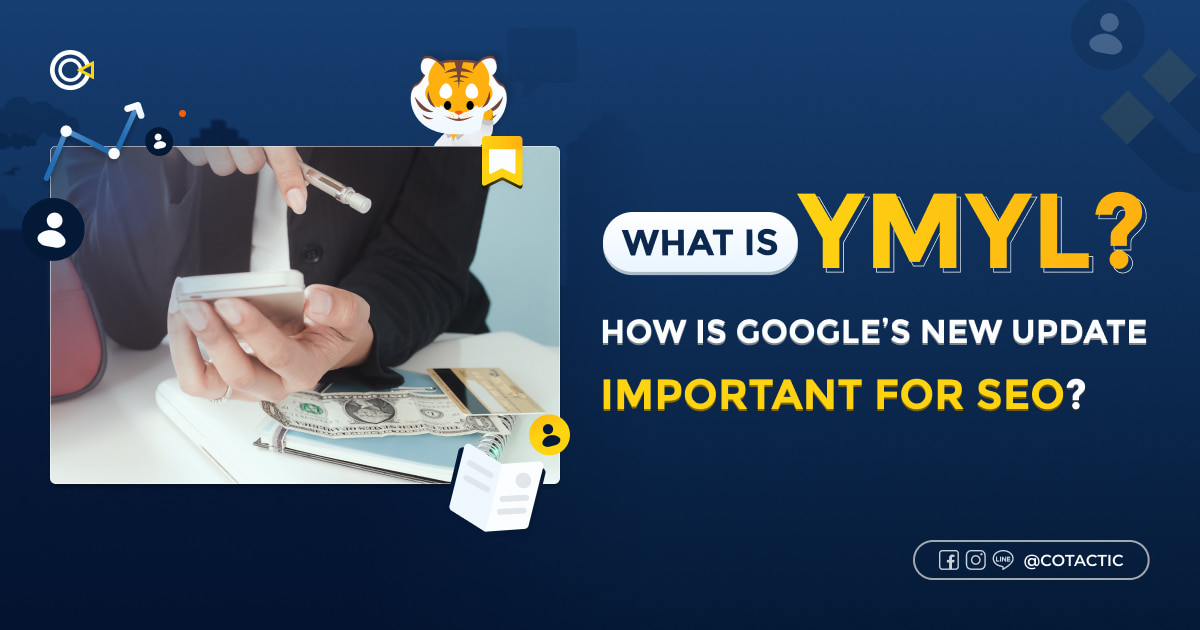 In today's digital world, where the internet is accessible to everyone, anyone can create their own content or channels to generate income. One of the most important things to learn at the beginning is the platform's algorithm,  for an SEO agency. If you are creating a website that covers YMYL topics, you need to be aware of how Google's YMYL algorithm works and how to optimize your content for it.
 What are YMYL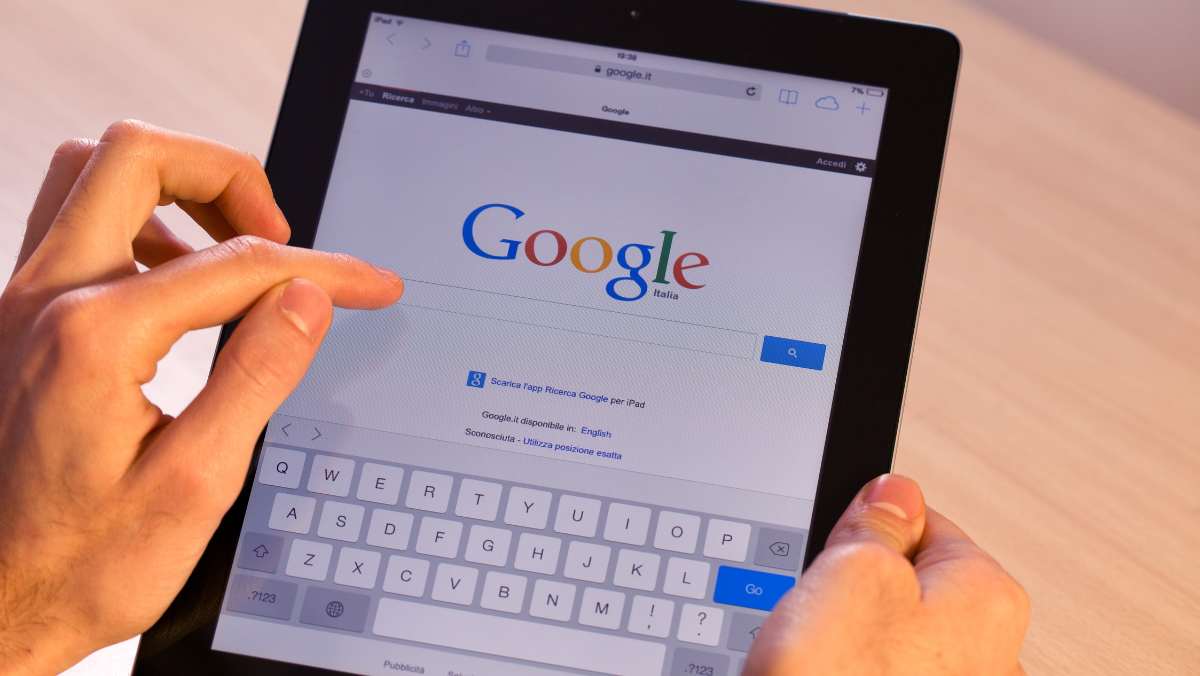 YMYL is an algorithm from Google that was created and developed to filter specialized content. This is because most people today are interested in and concerned about financial matters, investments, or matters related to their own lives. Therefore, websites need to present accurate content and information to users to reduce the risk of impacting their lives and well-being.
YMYL stands for "Your Money or Your Life." It's a term used in SEO to describe content that can have a big impact on your decisions about money, health, or safety.
YMYL Content Examples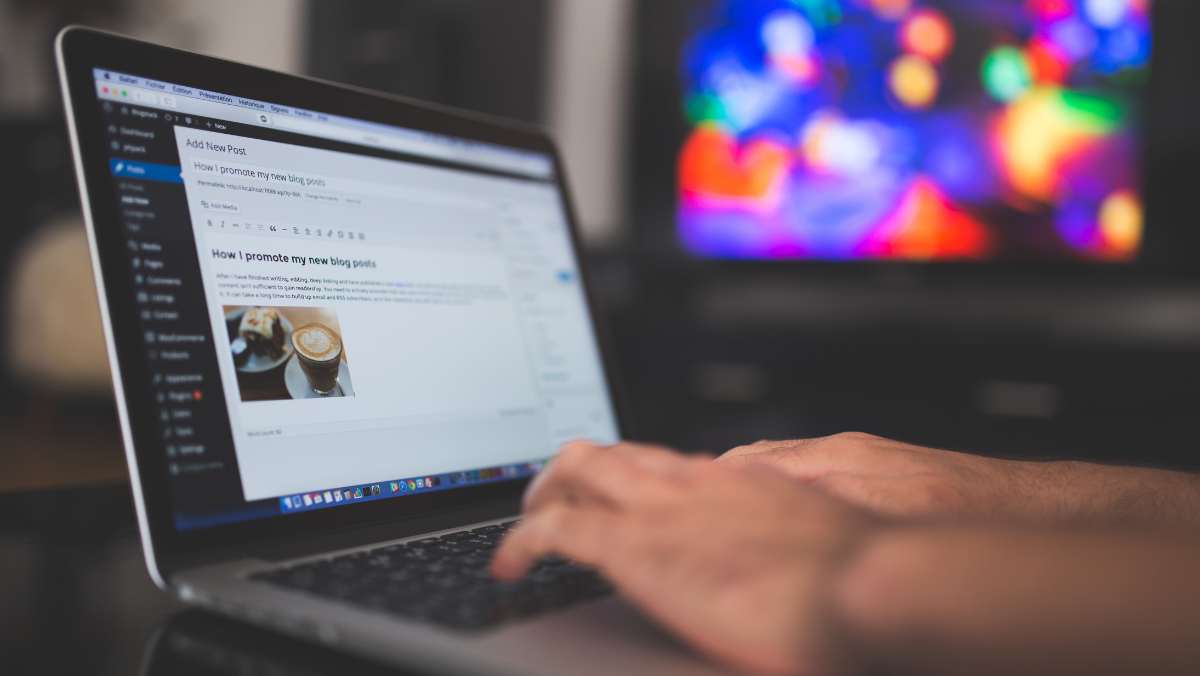 YMYL content comes in a variety of forms, as follows:
News content
News content, whether scientific, political, technological, pandemic, or innovative, must be screened carefully. Providing inaccurate information could lead to misunderstanding or chaos.
Government content
Government or legal content is sensitive. Therefore, it must be clear, accurate, and universal. This is because it is something that everyone must uphold and is a matter of human existence.
Financial content
Financial content, such as investment money, retirement money, and loans, is another category that must be screened carefully. These things are risky. Therefore, the content that is published to the public on websites must be accurate and precise.
Medical content
Medical content that is reliable must be screened or presented by medical experts only. This is because if the information is wrong, it could endanger the lives of others.
Business content
Business transactions must be careful and screened as well. This is because misunderstandings about products, agreements, transactions, services, and the exchange of personal information could occur.
Information content
Providing information or facts, whether on religion, culture, or gender, must be based on equality, truth, and non-divisiveness.
 Why YMYL Are Important 
As mentioned above, it can be seen that in the current era, YMYL content, whether government, law, finance, medicine, and others, inevitably affects the well-being and daily life. Therefore, Google's YMYL algorithm is important for filtering information to reduce the risk of damage to life, property, and well-being.
At the same time, it also affects SEO. Websites with YMYL content must provide high-quality, accurate, and reliable information. They may also use SEO strategies to help their websites rank better.
 5 YMYL Checklist you should to know 
Because the YMYL algorithm directly affects websites, SEO providers and agencies often produce content by considering the following 5 simple but important checklists:
References
Content or information must be reliable. References or sources of information should be included at the bottom of the article to provide evidence and increase the credibility of the content. The sources must be reliable to some extent.
Author's name
Whether it is the name, history, or even rank, this is another important checklist that helps to build credibility for information and content. For example, website 1 presents a medical article written by Mr. A, while website 2 presents a medical article written by Dr. B. Of course, users are more likely to read from website 2 because the information comes from expertise and is reliable.
Appropriate number of articles on the website
Imagine if the website is a legal or government website, but the content on the website is only 1-2 articles. Of course, this will make the website unreliable. On the other hand, it also creates the image of a fake website. It is recommended to add at least 20 articles to the website.
Truthful information
The information presented through content or articles must be true, accurate, and reliable. Because YMYL content is about the lives and well-being of users, if there is an error, it could have an impact on finances, work, and even death.
Appropriate length of content
The appropriate length of content is another checklist that most people care about. The content must have complete information on all aspects. This will show the credibility of the information and meet the needs of the readers.
How to make a website pass the YMYL criteria
  In addition to the checklists mentioned above, there are also important factors to consider. Here are some easy ways to help your website pass the YMYL criteria
Create fresh content
Content must be fresh. News, finance, and some information must be updated regularly. Therefore, the content must be fresh, high-quality, and unique, and it must be beneficial to the target audience.
Create content that is relevant to what users are searching for
Users often search for things that they are interested in, such as where a store is located or how much a product costs. Therefore, content must be comprehensive and address all relevant issues to meet the needs of the target audience and what users are searching for.
Create external links to related websites
Creating external links or linking to other websites, especially relevant websites, can help to increase credibility. For example, if you have a medical article, you can add an external link to information from a hospital expert.
Reduce advertising on the website
Advertising on a website can be annoying to users and can also reduce credibility. This is because some ads contain misleading or false information. Therefore, it is best to reduce advertising on your website to a reasonable level.
Conclusion 
YMYL is a Google algorithm that filters content that could have a significant impact on a user's life. By following the methods mentioned above, website owners can help ensure that their content is high-quality, accurate, and reliable, which can lead to increased credibility and ranking on Google search results.
——————————————————————–
Looking for a digital marketing agency to help you grow your business online? Choose Cotactic Media!
We are a top digital marketing agency in Bangkok, Thailand, offering a comprehensive range of services, including web design, SEO, social media, content marketing, and email marketing. Our team of experts can generate and execute effective marketing campaigns for your business.
Don't miss out on this opportunity. Contact Cotactic Digital Marketing Agency now to see how we can help you grow your business online with digital marketing.
Tel.065-095-9544
Inbox: m.me/cotactic  
Line: @cotactic
——————————————————————– 
Reference 
[wpdevart_facebook_comment curent_url="https://www.cotactic.com/" order_type="social" title_text="Facebook Comment" title_text_color="#000000" title_text_font_size="22" title_text_font_famely="Montserrat" title_text_position="left" width="100%" bg_color="#d4d4d4" animation_effect="random" count_of_comments="3" ]